A partnership between Queen's University and NeuroTechX
$300,000 awarded from the Province of Ontario Micro-credential Challenge Fund.
Read More in the Queen's Gazette
Neurotech Micro-credential Program funded for expansion across Ontario
$1,000,000 awarded through the Ontario Community Impact Award to build NeuroTech teaching labs at York, Western, and Nipissing Universities to expand accessibility of our Capstone Project Course.
Read the Press Release
Neurotechnology is an emerging growth industry that applies brain sensing, imaging or modulating technologies to solve real world problems, such as diagnosing and treating brain disorders, understanding and modifying brain states, and even interfacing the brain with machines.
To innovate in the neurotechnology field, individuals require interdisciplinary knowledge of fields such as engineering, physics, and neuroscience, however, there remains no widely accessible academic program to allow students to generate this diverse knowledge base. This micro-credential program aims to address this gap to help better prepare students to innovate in the emerging field of neurotechnology.
Join the enrollment waiting list and receive updates about course offerings.
Courses
Explore some of our featured courses
Recent News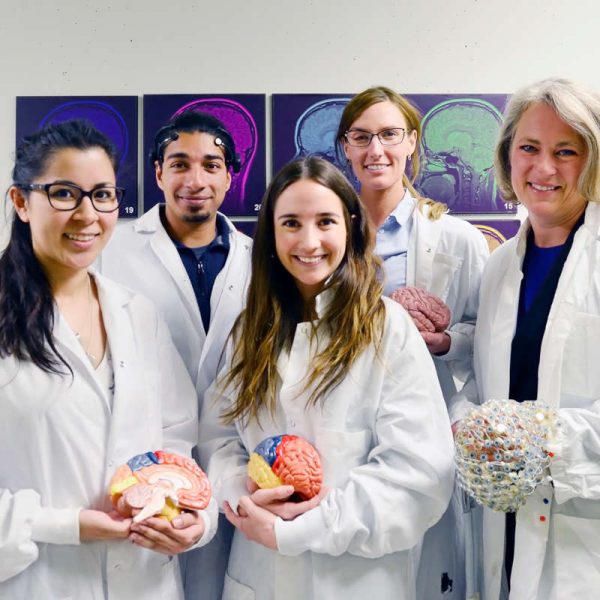 November 10, 2022
A new program at Queen's University will offer a unique training opportunity designed to address gaps in knowledge in the expanding neurotech sector, a field gaining increasing prominence with initiatives such as Elon Musk's Neuralink and Meta (formerly Facebook) Reality Lab's use of neural signals to enhance virtual reality applications. 
About
Queen's Unversity and NeuroTechX have partnered to bring expertise in leading-edge educational practices to the global neurotechnology community.

Queen's University is the Canadian research-intensive university with a transformative student learning experience.
In collaboration with